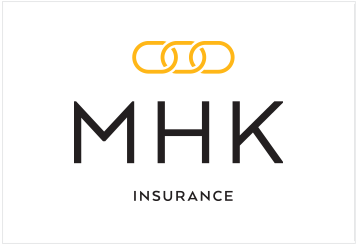 MHK is open for business! We're just closed to visitors.
Beyond all else, we consider the health and safety of those who mean the most to us to be our top priority. This means taking care of our fellow colleagues, our many clients, and members of our communities. We may be closed to visitors to our three Alberta offices, but we're all still here and ready to assist you by email or phone.
Just like you, we are closely watching and monitoring all new, daily developments regarding COVID-19. With the information provided by government authorities, we know the risk is still relatively low in Alberta, as per Alberta's Chief Medical Officer, Dr. Deena Hinshaw. But, we all need to be prepared and doing our part.
MHK Insurance is committed to following Alberta Health Service standards and guidelines as it pertains to our business, our work environments, and how we continue providing exemplary insurance services to clients.
We've taken recommended, preventative measures for the health and safety of our employees, which includes:
Having the majority of our staff working remotely now;
Ensuring any staff members still in the office who are feeling ill or displaying any type of symptoms related to COVID-19, or not, are instructed to stay home;
Mandating 14 days of self isolation while working from home for any staff member who has returned from travelling outside of Canada or believes they may have been exposed to COVID-19;
Emphasizing daily cleaning and sanitizing of high-touch employee areas, contact points and equipment;
Reinforcing good hand hygiene and respiratory etiquette. We are also striving to limit the number of face-to-face interactions we have.
We are also striving to limit the number of face-to-face interactions we have.
For clients and those interested in our services, we have closed our offices to visitors for the time being. But we're absolutely still working for you. We just need to rely more on emails and brief phone conversations to connect with you about your insurance needs. We're here for you and just as committed as ever to giving our clients our attention and sharing our insurance expertise. That will never change.
For MHK staff, we have limited our own face-to-face meetings with one another as well as business partners plus creating safe distances from each other for those still working in the office.
We also encourage our clients, as much as possible, to make electronic premium payments through secure methods like e-transfers, EFTs and credit cards. We can also offer flexible premium financing through company. You can simply give us a call to determine the best payment method that works for you without the need to visit us in person.
If you have any questions about MHK's response to the current COVID-19 pandemic, please reach out to your MHK broker. Our corporate email is general@mhkinsurance.com or our three specific office email/numbers are:
During these challenging times, please take care of yourself. Alberta Health Services' (AHS) and the Public Health Agency of Canada (PHAC) websites have more information. Identifying and isolating people infected with COVID-19 is the only way to stop the spread. Use the AHS online screening tool to determine whether you need to call 811 to get tested.
Sincerely,
Jeff Homynyk
President & CEO, MHK INSURANCE